Renewable & Sustainability Marketing
Offering customized digital marketing solutions for renewable energy companies.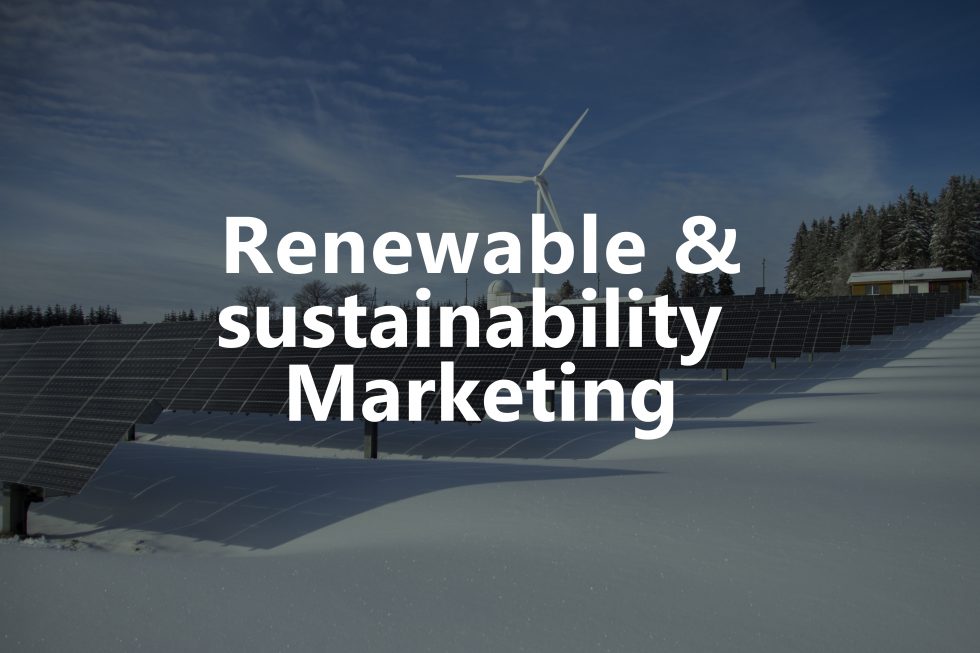 ENERGY AND SUSTAINABILITY DIGITAL MARKETING SOLUTION
Digital Marketing Experts will work with renewable and sustainability companies to grow their online sales and brand awareness and generate leads for them.
With experience in a broad range of areas, from solar energy, Marine energy to artificial intelligence and geothermal energy – we are here to help. Suppose you are looking for an agency that can get to grips with a complex offering in sustainability and energy and shape it into a marketing strategy with impact. In that case, Digital Marketing Experts is the right team for you.
Solar Content Marketing
With Canadian green energy initiative grants available to consumers, more and more consumers are looking for organizations selling solar energy and other renewable energy. We will create the lead funnels to connect those consumers directly with your organizations. We will provide a content strategy to provide the correct answers to their questions.
Digital Marketing Experts is here to deliver renewable energy content strategies such as e-books, infographics, and other informative resources.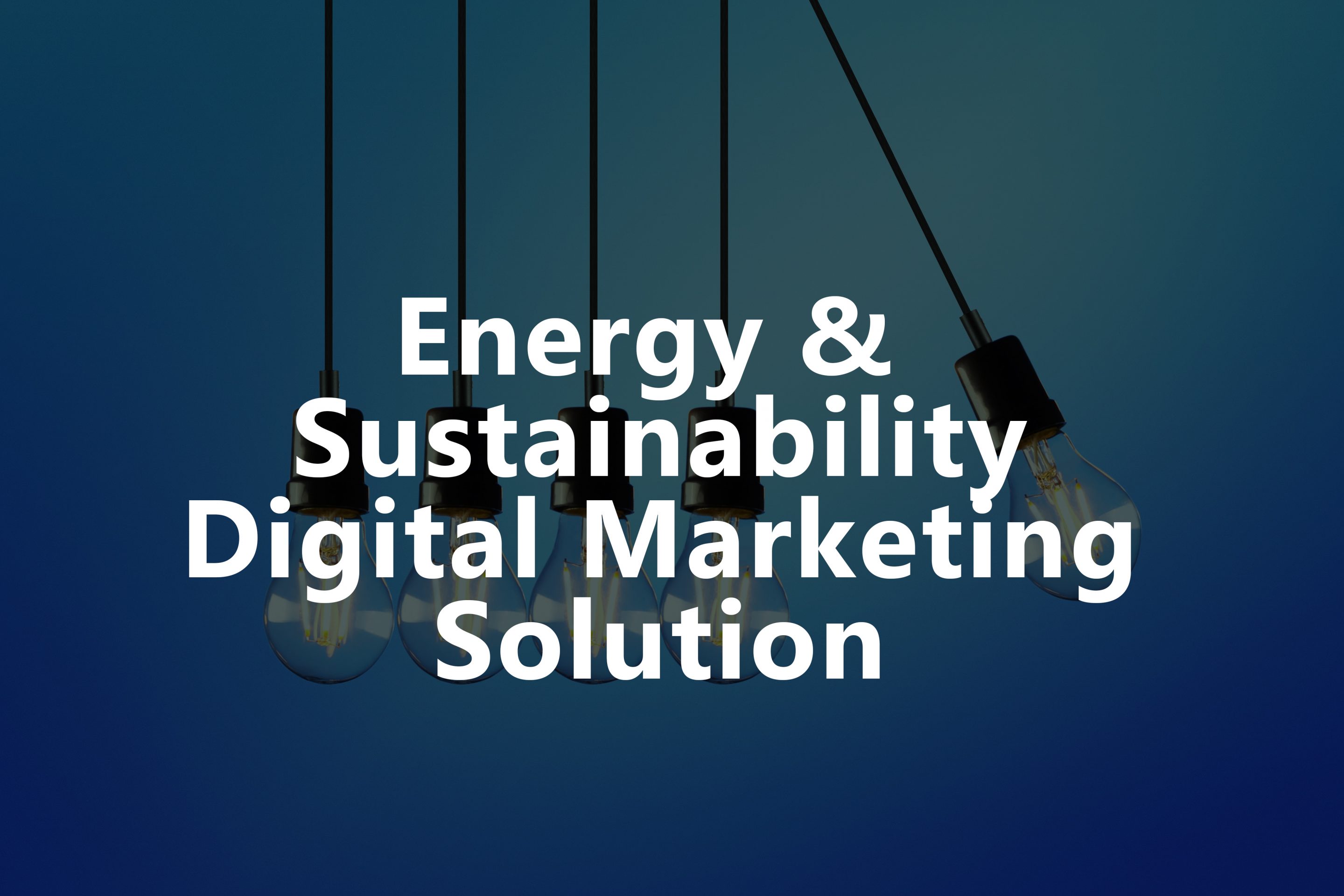 LEAD GENERATION
Buyers are actively seeking sustainable products or working with companies that practice sustainability—and they're willing to pay more to do so. How will your company stand out to take the lead?
The answer is through content — emotionally charged content that resonates with and evokes buyers to make a change. The benefits of inbound marketing have proven particularly impactful here. As buyers become interested in clean concepts and the options available to them, they seek out information to help them become better informed before using their purchasing power.
Using content not only to join a relevant conversation but to begin sparking those conversations allows you to tell your unique story and demonstrate thought leadership at the right time to the right people. By providing buyers with helpful content, you can guide them to purchase.
Your Ultimate Brand-Builder!
Every company wants long-term growth, from small and mid-sized businesses to large renewable energy dealers. But what's the formula to achieve maximum business growth? With more and more people searching online for products and services, online marketing has become the most powerful way to spread a message to an audience. https://digitalmarketingexperts.ca/renewable-and-sustainability-marketing/
So, are you ready to boost your online sales and become an industry-leading renewable energy company? Here's how Digital Marketing Experts can help you make a more powerful digital presence, ultimately increasing customer acquisition and retention rates.
Joining Digitial Marketing Experts means partnering with a responsive, creative, and strategic renewable energy marketing agency. We offer custom marketing solutions tailored to your brand after understanding your business requirements, even the complex ones.
Want To Embrace Your Solar Business? Partner With an Expert Energy Marketing Agency!
When it comes to any web purchase, consumers usually do a quick online search for the product they are interested in. And solar customers are no exception! Before purchasing any solar product or service, customers would most likely browse the internet, try and understand the process of going solar, and finally look for the best solar company in their locality.
Therefore, you must stand out from the competition as a solar dealer. Implementing digital marketing strategies can be a powerful tool for building strong customer relationships. Not sure which marketing strategies will work best for you? We are here to help and support you with end-to-end marketing solutions!
Data Analysis
Want to take your renewable energy business to the next level? Data analysis can help you track the impact of your initiatives on your consumers and web visitors. Although tools are available online to check the crucial information about the visits to your website, it is a time-consuming process that requires special attention.
Partnering with Digital Marketing Experts can help you track success through effective data evaluation. We can easily identify the marketing strategies that work best for your solar business and drive huge online traffic.
DIGITAL MARKETING SERVICES
Digital Marketing Experts has partnered up with Ford Global Group to offer legislative and regulatory strategy and strategy planning, design and stakeholder engagement to our clients.
Public Relations
Public relations are a lifeline for all organizations. The main objective is to build relationships with media outlets and work with them for your organization to get and maintain a prime position in any conversation about the industry in which it operates. Ford Global Group has fostered long-lasting relationships with global media outlets, journalists and reporters and will act as a liaison between you and these outlets to ensure your organization gets the positive press it needs to thrive in its industry.
Stakeholders Engagement
Problems are best solved proactively and collaboratively. Stakeholders offer a valuable perspective that will help you realize your vision. Ford Global Group will help you understand and engage the communities that you're working with and foster a supportive environment for your project, leading to successful outcomes for your organization.
Government Relations
Public policy and government funding have a massive impact on an organization's success. It is critical to ensure that public officials include your valuable insights in their decision-making. They need to hear from stakeholders like you so that the legislation they enact, policies they implement and the funding they provide will be effective. At Ford Global Group, we connect you to the right decision-makers across levels of government so that they can use your perspective to help inform their decisions.
Media Training Workshops
It is difficult to stand out in this media environment, but your organization must be ready to compete for the attention it deserves. It is critical for advocacy groups, non-profits, political organizations or corporations, to deliver their message confidently and effectively. Ford Global Group will guide you to the front of the media's mind with our Media Training Workshops which prepare your leaders to get and keep the audience's attention. We will refine your message, identify key talking points, and rehearse with your spokespeople so that you can raise awareness and have your calls-to-action answered.
Digital Marketing Strategy
We will develop comprehensive marketing strategies that align with your organization's objectives and execute the process. Our marketing execution will turn your strategy into long-term leads for your business.
Website Optimization
We create a customized and comprehensive, 'all-in-one' website optimization strategy for each business. Our goal is to increase your business's organic traffic and search engine ranking points and to stay ahead of your competitors. Our approach is sustainable, data-driven & focused on business growth – leading us to believe that we provide some of the best Search Engine Optimization strategies and tactics.
Online advertising & lead Generation
The Digital Marketing Experts team will offer comprehensive full-service conversion-based online advertising services.
Our digital ad spend management plan allows you to:
Streamline Online Ad Management
Enhance Creativity
Improve Conversion Tracking
Maximize ROAS
Earn More Qualified Leads, Phone Calls, and Sales
Search ads
When people search keywords related to your business, you want to appear near the top of the results — and paid search ads allow you to earn top spots.
Search ads appear at the top of search engines like Google and Bing — above organic search results. Earning top results with search ads also allows you to earn more clicks, website visits, and conversions.
In addition to maximizing your budget, you'll avoid wasting money trying to advertise to searchers who aren't interested in your products or services.
Display ads
Our PPC advertising plans include advertising on Bing and Google's Display Network. Instead of advertising in search results, display advertising allows you to place ads on several sites across the Internet.
The reach and targeting options available with display advertising give your business the ability to reach and convert your most valuable customers. Digital Marketing Experts will help you manage ad creation and placement to get the most from your budget.
Remarketing
With remarketing, you can show ads to people who have previously demonstrated interest in your business, products, or services.
When people browse specific products or services on your website or place items in their carts and leave without buying, you can use remarketing to remind them of these items as they visit other websites. Remarketing encourages users to come back to your website and ultimately purchase.
Shopping ads
Our ad management plans also include shopping ad creation and management.
On search engines like Google and Bing, shopping ads allow you to promote inventory, increase website and store traffic, and reach high-quality leads.
Shopping ads display photos of your products, along with text, to give searchers an inside look at your offerings and encourage them to visit your website or store to learn more. You can even include essential information like product titles, prices, and your brand name.
Video advertising
Video advertising is a powerful strategy, especially when coupled with paid advertising. If your business doesn't already use video advertising, it's time to get started. With our ad management plans, we'll help you implement video ads across several platforms, including social media sites like Facebook, Twitter, and YouTube. Video advertising allows your business to stand out online, and custom videos can help you engage and convert valuable leads.
LINKEDIN LEAD GENERATION
Digital Marketing Experts will provide clients with a comprehensive LinkedIn Marketing and Advertising solution. The Solution will include the following:
LinkedIn Premium Display Ads
Sponsored InMail
LinkedIn lead accelerator
Expand your Targeted Reach
By combining targeted mass reach with the right message delivered to the right audience at the right time, LinkedIn advertising solutions will allow clients offering to:
Engage its target audience.
Increase awareness, credibility and impact through the power of social proof.
Drive traffic to the client's site and generate leads.
Digital Marketing Experts will utilize LinkedIn for social media marketing to create targeted engagement with the right business owner.
LinkedIn Premium Display Ads
Digital Marketing Experts always recommend LinkedIn Display Ads to help clients reach a professional audience in a context where they are actively seeking this service.
LinkedIn Display Ads leverage the unique depth of LinkedIn member profile information and target by sector, job function, seniority, location and more: a targeted approach that drives engagement, relevance and response. With LinkedIn premium display ads, clients' audience will see the advertisement in an uncluttered environment driving brand awareness.
LinkedIn lead accelerator
Clients will use the lead accelerator to fold the display ads seamlessly, social ads and content marketing into a seamless client brand awareness campaign. The LinkedIn Lead Accelerator will help to nurture the client's target audience and move them through the sales funnel. Sharing sequences of relevant content through display and social ads in the sidebars, no matter where the user navigates on LinkedIn, helps clients to remain top of mind and eventually convert prospects into clients.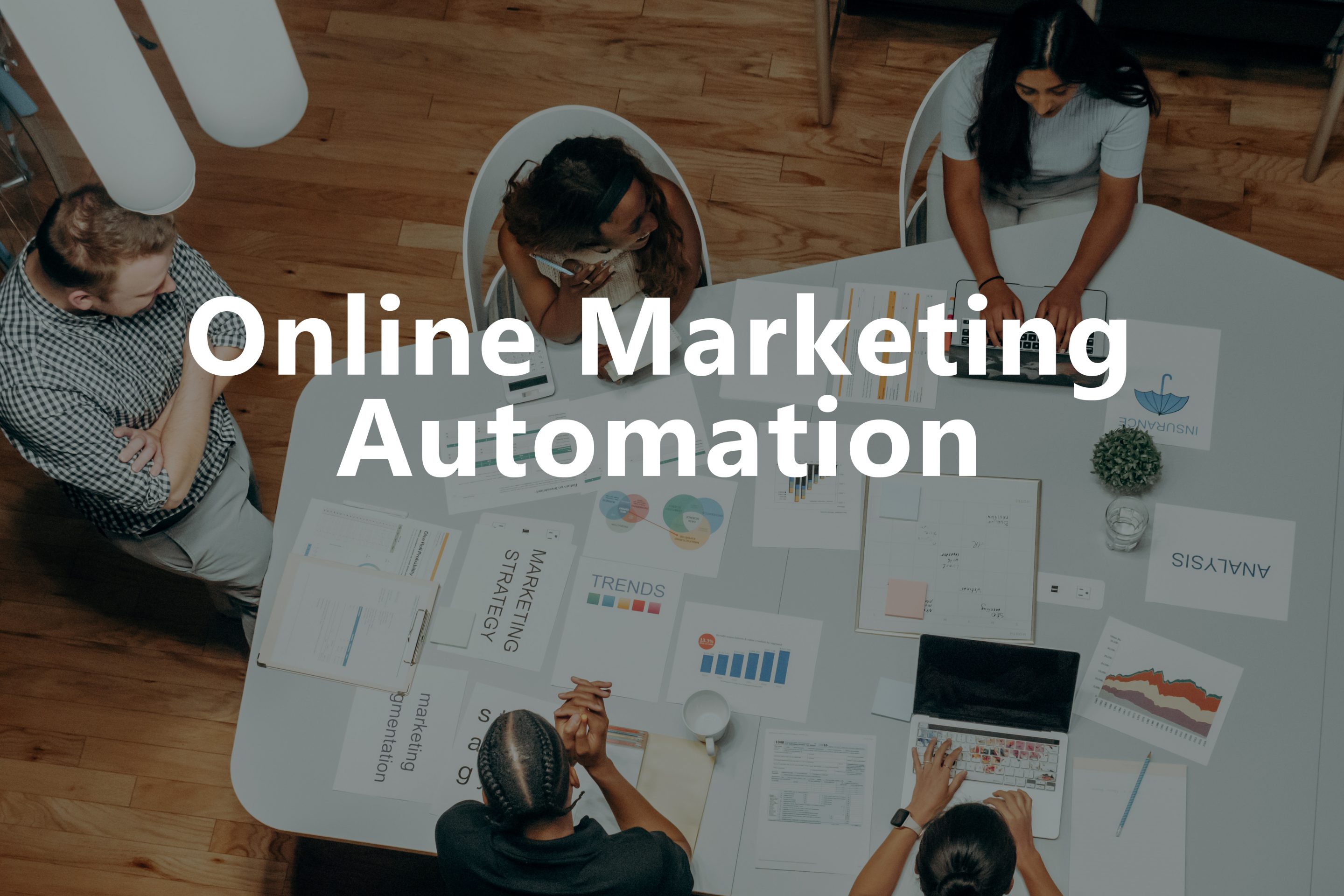 ONLINE MARKETING AUTOMATION
Marketing automation uses software to automate monotonous marketing work. We will set up marketing automation to reduce repetitive tasks such as email marketing, social media posting, and even ad campaigns. As a result, we will provide a more personalized experience for your customers.
When we look at the common challenges businesses face, we know that generating leads and keeping customers engaged throughout their journey remain top of mind. Along with these goals, enterprises face an explosion of data being collected but struggle to put it to use.
Most businesses consider marketing automation a middle-of-the-funnel tool, ideal for nurturing leads through automated email sequences. And while email marketing is an excellent use for marketing automation, this approach can lead to a disjointed experience for prospects and customers as they move from marketing to sales to customer service.
Prospects are forced through an imaginary sales funnel with arbitrary touchpoints and irrelevant content. Then, instead of reacting to individual customer needs, businesses repeat the same playbook.