About US
Digital Marketing Experts
Digital Marketing Experts – MGMC
Since 2013 we've helped businesses of all sizes, dominate their industries online. To do this, we implement proven digital marketing strategies that we have tried and tested on ourselves.
Yes, we have helped OMVIC, college of social workers and social services workers, Heating, Refrigeration and Air Conditioning Institute of Canada, but we also add massive value to local companies such as NewMakeIt, Curbsigns, McFees Constructions, Homa Signs, EBM Specialty Cleaning Inc., York Foot Orthotics & Bracing Simcoe Mobility, CKG kitchens, Borealis Naturopathic Health Centre, Living Assistance Services, Ultimate Mortgage services, Fortune Funding, Roxborough Realty Brokrage, CrakerJak advertising agency, Elcore Constructions, and Mind Games, and small to medium brands and businesses across financial services, health and wellness, IT, real estate, professional services, education and not-for-profit.
we are 100% results-driven – this is our measure of success. You are our first priority and we work hard to give you the outcomes you deserve.
The most important thing digital marketing agencies can do, is practice what they preach. In other words, if we recommend it – we have implemented it. From Facebook advertising and social media marketing, to content marketing, SEO and SEM – Google Adwords and beautiful website design mixed with intelligent marketing automation, we know what digital marketing works, and what doesn't. So if you need to accelerate sales and profits, start a conversation with a digital marketing agency that walks the walk.
We are all about trust and referral. Our goal is to provide our clients with excellent digital marketing services. We are dedicated to ensuring clients are happy! We provide excellent customer service throughout the execution of each project and after completion. We keep our pricing within your budget so clients feel confident when they refer us as the best and the most affordable digital marketing company in the industry.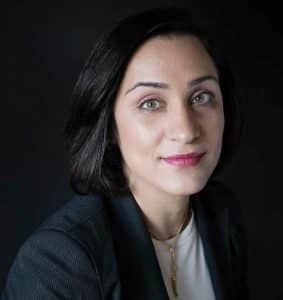 Maryam Golabgir
Chief Amazement Officer
Maryam Golabgir, our CEO, will be leading the team. She's a digital marketer, programmer, and a website guru. She's been a speaker at Grind Up, Aurora and Newmarket Chamber of Commerce and 2017, 2018 and 2019 Women's Summit on SEO. Digital Marketing Experts was nominated as one of the top advertising agencies in York Region last year.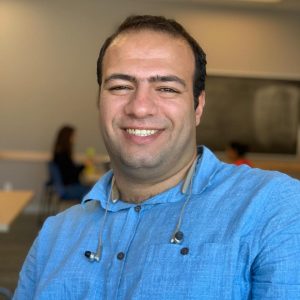 Hadi Servat
Project Manager
Hadi will be managing and executing your project on time and on budget. He is a former Googler, NSW Air Guitar champion and voted #1 Most Likely to Grow An Excellent Moustache by Marketing Association of Ontario.